Beverly Bergman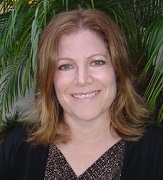 Beverly Bergman is a conversion specialist who massively increases revenues for coaching professionals by empowering them to write marketing copy that turns to gold. She is an award-winning twenty-year veteran in the marketing industry that teaches copywriting courses & has created the International Alliance of Female Copywriters (IAFC). She loves to empower coaches & thought leaders to share their gifts & touch more lives.
Beverly is a featured author in "The Power of Leadership in Business Networking," and the author of the upcoming E-book: "Squeeze Page Juice: How to Create High-Converting Lead Generation Opt-in Pages!"
TOPIC: "How to avoid the most common pitfalls women encounter as new business owners!"
Learn…
Why building a following is the first thing you need to focus on – even if you don't know what you're going to sell.
What two things women in business need to focus on that men generally do better.
Why being "a jack of all trades & master of none" repels customers like crazy.
Why "Do what you love & the money will come" may not be the best advice.
Why having the right marketing copy can make or break your business success.
If you want clients pursuing you — go to: www.BeverlyBergman.com and enter the coupon code "Raven" to save 25% now!

———————————————————————————————————–
Lauren Paparone
Lauren PaparoneLauren Paparone is a certified project manager, professional business coach, keynote speaker, trainer, and founder of Personal Empowerment, Inc. She transitioned from a successful corporate career as a Project Executive at IBM to micro-business ownership. She uses her expertise as a project manager and coach to help
others make this transition into business ownership.
Lauren works with clients empowering them to find the time to grow their business, prioritize what is important, balance their lives, reduce stress, and manage their life so they ultimately will be more successful in both their career and life! Lauren Paparone's truest passion is helping other people, and empowering them to reach their goals, and to bask in the oasis of success that exists and belongs to each of us here on earth.
Topic:  Transitioning to Successful Business Ownership
Discover….
The first step necessary to starting a successful business
What skills are needed for business owners
The 3 components to find your niche market
How to stay focused to your goals
Why you can't do it all
Plus so much more….!
To learn more about Lauren, go to: www.PersonalEmpowermentInc.com
Randy Gage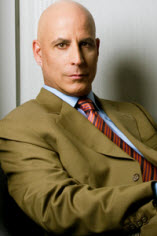 Prosperity Expert Randy Gage rose from a jail cell as a teen to become a self-made multi-millionaire who has inspired millions of people around the world. He is the author of eight books on success including Prosperity Mind and Accept Your Abundance which have been translated into more than 25 languages and sold millions of copies worldwide. With a style described as "Deepak Chopra meets Dennis Miller," this personal prosperity provocateur prods people to ditch attitudes that are holding them back and grab opportunities previously hidden.
For more than 20 years Randy Gage has been helping people shatter limiting beliefs to achieve success and prosperity. He helps people uncover subconscious programming that causes them to sabotage their own success, and replace it with belief that allows them to succeed.
Follow Randy on Twitter at: Twitter.com/Randy_Gage and learn more about him at his public website: www.RandyGage.com and on Prosperity TV: www.youtube.com/randygage

Keiko Hsu, CPC, ACC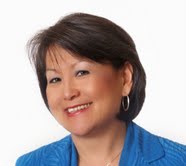 Keiko is a Life-After-Divorce Mentor, certified Life Coach/Business Coach/ Dream Coach®, and CEO-Founder of Wings for Women®. Her mission is to inspire and enable women to live a joyful life after divorce … and attain new heights in their life, career and relationships.
Her personal experiences in transforming her own life after divorce, plus her expert coaching skills and corporate leadership experience, uniquely enable Keiko to help recently divorced executive and professional women by providing them with clarity, courage, mentoring, and a step-by-step process to transform their lives.
Keiko is well known for being positive and resilient during challenging situations, seeing the silver lining in the clouds, living life full out, and manifesting her dreams and deepest desires. Her clients say she is courageous, inspiring, focused, accomplished, honest, and very professional.
Keiko is a certified professional coach, Vice President of the San Francisco chapter of the International Coach Federation (ICF), and a graduate of the Institute for Professional Excellence in Coaching (iPEC). During her 28 year career at General Electric Company, Keiko held many leadership and executive positions and led numerous strategic corporate initiatives.
Topic – What Do You Want To Do for the NEXT 50 years?"
What you'll learn from this interview …
The secret to building a business around YOUR successful navigation of a life crisis.
Why it's critical to position yourself as an expert … even though it might scare you.
How to get clarity about your passions, so that you can turn your dreams into a viable career and business.
For additional information, visit:  www.WingsForWomen.net or call: 415-738-2313
——————————————————————————
The Queen of Sales Conversion
Lisa Sasevich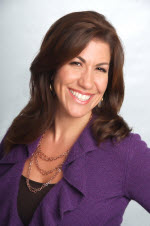 Recently honored as one of America's Top Women Mentoring Leaders by WoWMagazine and recipient of the coveted eWomen Network Foundation Champion award for her generous fundraising, Lisa Sasevich, "The Queen of Sales Conversion," teaches experts who are making a difference how to get their message out and enjoy massive results, without being "sales-y."
Recognized sales expert by Success Magazine, Lisa delivers high-impact sales-closing strategies for turbo-charging entrepreneurs and small business owners to great profits.
According to best selling author Brian Tracy "Lisa Sasevich is one of the greatest discoveries in America today!"
Kym and Sandra Yancey of e-Women Network say "without question she is brilliant at teaching others how to leverage their unique gifts and qualities and convert them into a financial windfall. She is one authentic, heart-centered expert that delivers in spades!"
Robert Allen, author of multiple New York Times Bestsellers says "She added a zero to my income today just by watching her. Lisa Sasevich. Watch that name and whatever you do, be part of what she's doing. You're going to love it."
After 25 years of winning Top Sales Awards and training senior executives at companies like Pfizer and Hewlett-Packard, she left corporate America and put her skills to the test as an entrepreneur.
And in just a few short years, Lisa created a multi-million dollar home-based business with two toddlers in tow. Lisa really is the undisputed expert on how to make BIG money doing what you love!
To receive monthly Sales Nuggets and Lisa's FREE 6-part series, "Simple, Quick and Easy Ways to Boost Sales Without Spending a Dime," subscribe today at www.lisasasevich.com
Topic:  The Invisible Close
Discover…
What why it's so important to pay attention to sales conversion
What exactly is The Invisible Close
The 3 key elements to doing an Invisible Close
Mistakes people make when making their offer
all that and so much more!
To find out more about Lisa go to:  www.TheInvisibleClose.com

Jack is Back!
Yes!, that's right, Jack Canfield — Affectionately known as "America's #1 Success Coach", Jack has studied and reported on what makes successful people different. He knows what motivates them, what drives them, and what inspires them. He's back and this time he's talking about Success Strategies, followed by a great interview on Effective Life and Business Goal Setting with Certified Professional & Executive Life Coach, Alanna Levenson…
——————————————————————————————–
Alanna Levenson
Alanna Levenson is a certified coach who helps people transform their lives by partnering with them in a personal discovery process where limiting beliefs, negative emotions, and old unwanted habits are set free. Trained not only as a Certified Professional Coach by iPEC Coaching, Alanna is also certified as a Master Practitioner in NLP (Neuro Linguistic Programming) and Hypnotherapy through Transform Destiny. She served as an ICF LA Board Member as Membership Director for the 2009 calendar year, and went to China in May of 2010 as a founding facilitator for a year-long leadership program called The World Academy for the Future of Women.
Using an organic transformational process, and the power of the unconscious mind, she coaches her clients one-on-one, by phone, Skype and in person. She also conducts ongoing workshops and is available to customize workshops for various groups. Depending on the needs or requests of her clients, her sessions encompass the use of powerful coaching principles and techniques and NLP tools for a particular issue. She strongly believes in creating awareness of how the unconscious mind works, so her clients can use it to their advantage. The kind of clients she mostly works with are entrepreneurs and executives in various industries between the ages of 30 and 65.
Discover:
How can we turn our goals from being a "have-to" feeling into a "want-to" feeling
How to be just as organized with your life goals as you are with your work goals.
How to achieve your vision and…. make sure it's clear.
How to recognize your limiting beliefs and get them out of your head.
Why it's time you and money had a little talk.
To find out more Alanna, visit: www.i-love-my-life.com or call 213.400.7970
Attention Cell Phone Users ….YOU WILL NOT WANT TO MISS THIS — please be sure to share with your family, neighbors, friends and co-workers!
Jeff Tollefson
Jeff is the owner/operator of TheraPure.com Health Essentials. TheraPure was born while working in the construction field, from the many and varied injuries having taken some toll on Jeff, as well as a need to supplement his family income.
After their struggle through traditional therapies, Jeff was searching for the most pure and non-harmful lifestyle for his family. He knew then that TheraPure was no longer a side-business, but more of a mission for a natural approach to living a healthier existence.
With his computer, his desire to change the world and a lot of hard work and long hours, Jeff has built his company from its humble beginnings in a home office to an Internet-based, nationally-distributed line of holistic and life improving products, as well as manufacturing his own aromatherapy accessories and products.
Jeff brought along with him Shely Kalnitsky who is the Editor of the cell phone radiation news bureau (www.cprnews.com) with over 170 studies worldwide on cell phone dangers.
Shely Kalnit will share interesting facts and insights on recent scientific findings as well as discuss protection devices such as shields, new hands free radiation free kits and safety tips that can offer a remedy for cell phone users.  Shelly Kalnitsky can be reached al 561-989-9147
For additional information, visit Jeff at: http://therapure.com

Kristi Pavlik
From chaos to clarity, from task "overwhelm" to task mastery—this is what happens when Kristi Pavlik takes business professionals under her wing. For more than a decade, Kristi has been helping entrepreneurs and small business owners transform big ideas into effective systems that support profit and growth.
Active in the administrative management field for over 18 years, Kristi is a skilled professional who helps business leaders "get out of their own way". She helps them learn how to apply "systems thinking" and practical processes to their daily routines, resulting in improved efficiency, increased productivity and more time for what's really important. Clients who work with Kristi are amazed at how she uses simplified processes in order to calm chaos. They are thrilled at the reduced stress and increased time available for growing their businesses. When Kristi isn't working directly with clients, she's teaching virtual assistants and online business managers how to apply the art of systemization to their own practices.
In addition to a bachelor's degree in Business Management and Organizational Development, Kristi is a certified Product Launch Specialist, proud graduate of AssistU and founding member of the Michigan Virtual Assistants association. She resides in Lansing, Michigan, with her husband and two children. In her spare time Kristi enjoys traveling, reading, and quoting Yoda to anyone who will listen.
Topic: Mind Your Own Business ~ Running Your Business Like a Business
Discover:
What the real meaning of "run your business like a business"?
The secret to having and maintaining the right mindset?
How can corporate systems help a small business owner Mind Their Own Business?
To learn more about Kristi and Adonai, visit: www.adonai-llc.com
BE SURE TO LISTEN ALL THE WAY THROUGH for a re-airing of Jack Canfield. Jack is the Co-Author of the Chicken Soup Series.
Angie Monko
Angie launched Harmony Harbor Hypnosis, Inc., a safe haven to heal your habits, in March 2008. Angie has gone from Victim to Victor in several areas of her life, through a compulsive eating disorder, a challenging divorce, custody of her child, her relationship with her stepdaughter and in her career.
Angie has over four years of meridian tapping experience and has been coaching for over nine years. She is a certified hypnotist and uses both meridian tapping and hypnosis to break through subconscious blocks to healing. She specializes in helping busy professionals in their 30s-60s to heal their habits surrounding food, body image, fear, smoking, and stress and in the process achieve health, wealth and happiness.
Learn How To "Think What You Want":
How to Think to get anything you want
How to Serve more, earn more money and work less
How to Regain control of your emotions and get your power back from draining relationships!
To contact Angie, visit: http://harmonyharbor.com or call: 314-422-6520
BE SURE TO LISTEN ALL THE WAY THROUGH for a re-airing of Dr. Joe Vitale.  Joe has also been in several movies, including the blockbuster "The Secret."

Patricia Clason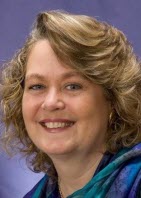 For over thirty-five years, Patricia Clason has traveled across the continent doing speeches, workshops and media appearances as a professional speaker, trainer, consultant, writer, and coach giving over 4,000 presentations for corporations, associations, government agencies and non-profit organizations.  Now the Director of the Center for Creative Learning which offers programs for personal and professional development at offices in Milwaukee, Madison, and Detroit, Patricia has written many articles, training programs and personal growth seminars and is a sought-after guest for radio and television.
Patricia's passion is in the area of Emotional Intelligence, which includes offering courses in leadership, ethics, communication, negotiation, and coaching.
Currently she is the owner of the Center for Creative Learning and Accountability Coaching Associates, as well as Patricia Clason, LLC.  As a consultant and business coach she works with large and small companies, as well as individuals, in the areas of start-up, marketing, and management skills and career building.
Topic Accountability Coaching: Helping you to be true to your commitments and your passions
Learn:
Why staying accountable to yourself is critical to your success
Discover the trait that makes or breaks you in business, even when you have brilliant ideas, great marketing and lots of capital
You don't have to do it alone – how coaching provides the support entrepreneurs need
For additional information contact visit:  Accountability Coaching Associates coaching available online at www.LiveExperts.tv/EQCoach Center for Creative Learning or call (414) 374-5433 | (800) 236-4692
—————————————————————————-
Krissi Barr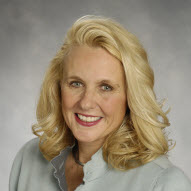 Barr Corporate Success helps individuals to Fortune 500 companies identify, implement and achieve their goals. Barr is a results-oriented consulting firm that delivers strategy & execution, executive leadership and team coaching, training, and assessment programs. A speaker and a writer, Krissi recently published a business/golf fable about getting things done called Plugged.
Krissi consults across many business sectors: manufacturing, technology, logistics, consumer goods, pharmaceutical, financial, and service companies…and works with companies from start-ups to multi-billion dollar
global organizations.
She completed the Wharton School's Executive Coaching Workshop. Krissi is also Certified Professional Behavior Analyst, and Certified Professional Values Analyst. Krissi is associate with Marshall Goldsmith and is certified to teach
What Got You Here Won't Get You There and What Got You Here Won't Get You There – In Sales.
Krissi is also certified to teach Lencioni's Five Dysfunctions of a Team, Inpower's Will 2 Win and Coach 4 Success programs. She actively teaches Hersey's Situational Leadership, Situational Services and Situational Selling programs.
Krissi was featured twice in Inc Magazine – in March 2010 as one of the country's 10 most "super-efficient" and in May 2011 about how an entrepreneur handles a serious health issue.
Topic:  Plugged – Dig Out and Get the Right Things Done.
Learn how to:
Prioritize.  Focus on what matters most.
Adapt.  See change as an opportunity.
Be Responsible.  Take ownership of the outcome.
To learn more about Krissi Barr, give her a click at www.BarrCorporateSuccess.com or www.PluggedTheBook.com
Kara Oh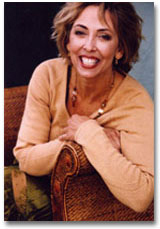 Kara is a best-selling author of Men Made Easy, as well as several other books, all on the subject of improving your love life. She is also a co-author of 101 Great Ways To Improve Your Life with fellow authors, John Gray, Jack Canfield, Richard Carlson, Bob Proctor and Alan Cohan.
She's a Dating and Relationship Coach, Seminar Leader, Inspirational Speaker, radio and TV personality, mother of two fantastic grown children, and grandmother of a magical 64 year old grandson. She is sharing her life with a wonderful man who cherishes her and together, they're having the time of their lives.
Kara has been interviewed on hundreds of radio and TV shows across the country in cities like New York, Atlanta, Las Vegas, Chicago, and Philadelphia, and given seminars in bookstores in every major (and a few not so major) city. She has been featured in magazines like Cosmopolitan and Women's World.
Discover why:
Women are the source of their relationship problems
Men want to be led, but women don't know how to lead
There is a simple litmus test to determine if your relationship is on firm ground
Men are easy to please when you know what to do
For additional information contact visit: www.KaraOh.com
——————————————————————————————–
Debbie Luxton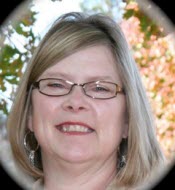 Debbie Luxton is the owner of Truth for Life's Journey.  As a Christian Life Coach working with busy professional women, Debbie remembers the task of 'wearing too many hats and trying to juggle it all.' After making poor life choices that became painfully clear that everything was out of control, Debbie made a decision to let go and to help Women who were dealing with the same challenges.
By God's grace, she is no longer a slave to poor choices for coping, addiction, raging emotions, the committee in her head and resentments.  She's found a life of joy and peace after retiring from Corporate America and now serves professional and executive women through life coaching.  Debbie helps her clients eliminate stress and anxiety, reverse self-sabotaging behaviors, truly take charge of their tasks and schedule, and achieve quality time with their kids and family resulting in deeper relationships.  Debbie says, "I want you to know, that you CAN live a successful life based on your true authentic priorities."
Topic: Believe in the truth that nothing can hold you back!
Learn How:
You can get control of your chaotic "to do" lists and your schedule
You can eliminate self-sabatoging behaviors
You can get more done in less time
You do have time take care of you
To find out more about Debbie, visit: www.truthforlifesjourney.com