Nikki Church
NC Coaching & Consulting, LLC The Good Success Strategist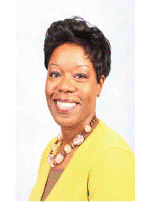 Nikki is a certified Life Coach whose passion is transforming dreams into reality. Gifted with the ability to get to the core issues that inhibit us from fully employing our unique gifts and talents, Nikki has a special ability to bring clarity to these issues and partner with her clientele to customize a new solution based reality.
She is the founder and CEO of NC Coaching and Consulting, LLC, a personal and professional coaching and training organization and visionary of the highly successful, Project Good Success™ (PGS) an empowerment conference for women and youth.
Nikki was featured on WBAI radio as an intern news reporter and is the former radio talk show host of the Family Forum along with her husband Len. Nikki is passionate about broadcast media and is planning to return to radio in the very near future. She is working on her first book to be released in September 2012.
Nikki resides in Bethlehem, Pennsylvania with her husband and is an avid reader, who immensely enjoys spending time cooking with her husband, the outdoors, the beach, music and playing tennis. She is an international life coach (with a focus on empowering women in general and women over 40), a motivational speaker, and ordained Elder.
Discover:
Why Nikki is so passionate about her coaching business
The 3 key reasons you should consider a coach
How you can begin a business as a coach in your industry
all that and much much more
For additional information contact visit: www.nikki-church.com
————————————————–
Bobette Kyle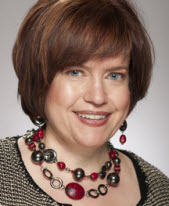 Bobette Kyle wears two hats, both of which involve planning. She is a marketing expert and co-creator of the award-winning My Life Matters Personal Planner for Women, which she and her partners run from their kitchens. Because she works from home, Bobette understands the challenges home-based entrepreneurs face: the need to run a successful business while enjoying a fulfilling family life — under the same roof.
Bobette's business expertise grew out of more than twenty years in marketing and management, first as an employee moving up the ranks to Vice President of Marketing and then as a small business owner. In 2000, she voluntarily abandoned a lucrative corporate marketing career in favor of an employer-free lifestyle. The author of the marketing planning and Website promotion book, "How Much for Just the Spider? Strategic Marketing for Small-Budget Businesses," Bobette also publishes WebsiteMarketingPlan.com, an informational Website filled with articles and tutorials for small businesses. She recently co-founded Lifestyle Inspirations LLC, which publishes My Life Matters.
No matter which of her two hats she is wearing, Bobette's mission is to provide information and products that help home-based business owners thrive in their work and family lives.
Topic: Business Marketing Success and a Family Life–You CAN have both.
How to balance the business and personal sides of your life.
Why a marketing plan is important to your home-based business.
Advice for choosing marketing programs that work for your unique situation.
Techniques for simultaneously remaining organized on both sides of your life–and how to pull it together into one place.
For marketing plan & small business articles and free downloads, visit:
www.WebsiteMarketingPlan.com | To find out more about the My Life Matters Planner for Women, visit: www.WomansPlanner.com

Dr. Lorraine Edey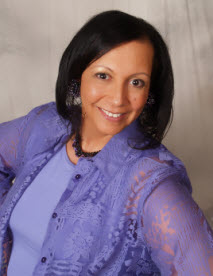 Two failed marriages, one successful marriage and over 20 years experience working with couples, Dr. Lorraine Edey was inspired to develop Second Time Around Love, coaching that offers couples a second chance at a winning marriage.
Dr. Edey is committed to the idea that couples who are married for the second time have the ability to thrive and live passionate, intimate and loving lives.  Dr. Edey helps couples in their 40's and 50's attain the next level of marriage mastery.  Couples are supported by identifying and understanding their challenges, and developing a new love mind-set.
Dr. Edey is dedicated to guiding and inspiring couples to utilize their resources and to create the marriage of their dreams.  Her desire is to provide passionate recipes for extraordinary relationships.
Topic:  The Second Time Can Be Your Best Time!
Dr. Edey will share:
My career journey
The big switch/changing from psychotherapist to coach
Recipes for making the second time your best time in your career
How to team up with Dr. Edey
For additional information contact Dr. Lorraine Edey at: loridey@aol.com | Phone: 678-454-1272 | www.secondtimearoundlove.com (Website Under Construction)
———————————————————
Gayle Etcheverry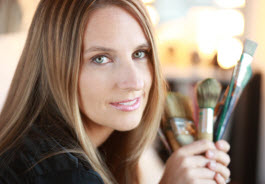 From the moment Aunt Maggie first taught her that, "…trees are not just green, they have MANY colors in them," Gayle Etcheverry's artistic journey has been an adventure of vibrant style and intelligent substance.
Growing up in the small Michigan town of Holt, Gayle went from crayons to paint brushes quickly. By high school, her insatiable drive was so developed she earned a coveted spot in the state's regional competition.
As Gayle's skills matured, so did her horizons. Her efforts soon paid off with art shows in prominent venues like, Ghettogloss Gallery, Gallery 800 and the Corey Helford Gallery. And with the World Wide Web, the sales of her original paintings and prints took off.
Among her recent credits are the Academy Awards Red Carpet Event, Screen Actors Guild Awards, Miss Universe Pageant, NBC, CBS and Fox Sports. Like one of Aunt Maggie's green trees, Gayle has branched out and become an illustration comprised of many colors.
Today, when she isn't spending time with husband, Blaine, or her Australian Shepherd dog, Lucy, Gayle can be found on her website GaylesPaintings.com, on YouTube, Facebook, or GodBlessHumanity.com. And she can be seen regularly on her own fan-favorite BLOGTV show; where she teaches aspiring artists how to paint green trees of their own.
Topic: "Thinking Outside the Frame: How Artists Make Actual Money in the Virtual World"
Sell your artwork using the Internet as your gallery.
Use affirmations to create a mindset for success.
Don't be afraid of your dream – if you want to be an Artist, BE an Artist!
FEATURED GUEST
Rayna Bergerman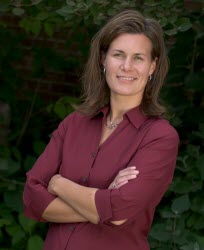 Rayna Bergerman, President of Inspired Learning Centers Canada Inc. is a Master Teacher and Customized Learning Expert. She creates Customized Learning Plans for students of all ages and abilities, that are based on their Myers-Briggs Personality Type.
She is presently working with students and their parents in their quest for high academic and life skills achievement. When parents and their kids work with Rayna, they get a clear action plan that sets out tools and strategies for immediate positive results both at school and at home.
Topic:  Cookie Cutter No More – Understand Why Some Kids Don't Fit the Mold in Today's School System and What We Can do About it.
We've been conditioned not to think about the 'system' set up years ago in an outdated age of industrialization where the point of systems were to reduce effort, ignore individual differences and to standardize processes. Numerous studies and brain research now tell us that this cookie cutter, traditional model of learning and teaching only works for 25% of our students. If your child is outside that mold you need another solution in order to foster and develop their full academic and personal potential.
Your child's personality matters. It effects how he or she learns, navigates relationships, creates motivation and his or her academic performance.
We need to begin with understanding your child's personality. Through a tool that maps out the complexities of personality, tied into a Customized Learning Profile, you can be a part of the next wave of parenting that doesn't 'hand off' their child and hope for the best, but rather engage yourself in the process.
For additional information, visit: www.InspireMoreStudents.com
——————————————————————-
FEATURED GUEST
Yvonne Silver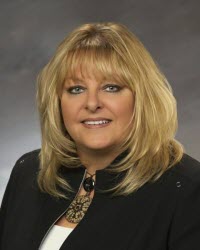 As a vibrant and successful Executive Coach, Yvonne helps Leaders and business professionals accelerate to success – through clarity, positive intention, passion and focus.  She also helps Executives and business owners become exceptional Leaders, able to have balance in their lives as they expand their team with engaged and motivated employees.  As a conduit of information, she is passionate about helping others transform to their maximum potential.  Her specialty womens programs provided under "The Shattered Ceiling" banner help determined women take a dream to reality and "earn what they are truly worth".
Professionally Yvonne holds an Executive Coaching Certificate (Royal Roads) and Certified HR status, combined with a General Management Certificate (University of Calgary).  This formal training adds to her
own extensive personal development through following Tony Robbins, Brian Tracy, participating in various outdoor adventure courses held across North America, and being an avid reader.
For additional information, visit: www.theshatteredceiling.com
——————————————————————-
FEATURED SPOTLIGHT GUEST
Diana Nightingale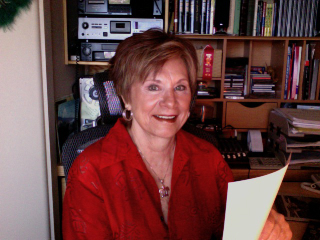 An author, an internationally known speaker, a life coach and mentor to people around the world. Through her writing, coaching, speaking and private retreats, Diana is dedicated to the memory, the works of her husband, Earl Nightingale, to "carry the torch" and light the path of those who follow.
During his lifetime, Earl Nightingale wrote and recorded over 7,000 radio programs, 250 audio programs as well as television programs and videos.
People were always amazed that they could pick up the phone and call Earl. They were pleased and delighted that he personally answered each and every letter written to him. In his absence, and through the web site, are you able to contact his closest confidant – his wife, and partner.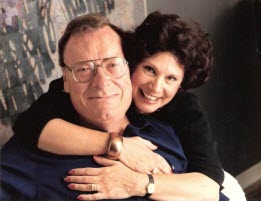 For additional information, visit: www.diananightingale.com and www.earlnightingale.com

FEATURED CELEBRITY GUEST
Wally Amos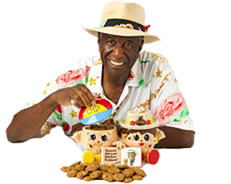 Wally Amos is the genuine, ebullient and gregarious father of the gourmet chocolate chip cookie.
Additionally, he is an advocate for reading who believes that the recipe for ending illiteracy in America is to read to your child daily.
Wally's baking hobby led him to open the world's first cookie store in Los Angeles in 1975. Today, decades later, he's still in business at Chip & Cookie, the only company baking from pure, unadulterated Wally Amos recipes.
Wally became a national personality renowned not only for his cookies but for his ebullient and outgoing persona as well.
For additional information, visit: www.readitloud.org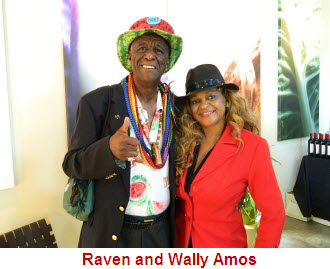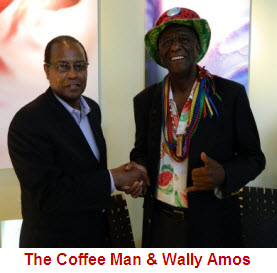 ———————————————————————————-
FEATURED GUEST
Kimberley Borgens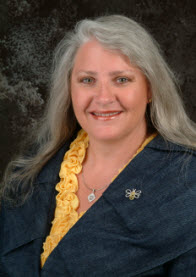 Known as the "Queen of Accountability," Kimberley has a knack for seeing accountability as opportunity and creativity that she converts into results.  Kimberley delivers high impact, low cost, customized accountability strategies for creating result of success for small business owners, direct sellers and small business owners for greater profits.
As an entrepreneur for over 20 years, Kimberley has earned small business person of the year, small business of the year northern CA region and several awards in sales and leadership development.
She is the author of Partnering Up For Success, creator of the Accountability BootCamp and the Accountability BluePrint.
Kimberley is a recognized coach trainer with Coach Excellence, an Accredited Coach, and the Chief Empowerment Officer (CEO) of Be A Legacy.
As the leading accountability coach and Kimberley has supported many business leaders in creating accountability with their teams, in themselves and others around them.
For additional information, visit: www.queenofaccountability.com
———————————————————————————-
FEATURED GUEST
Johnny Campbell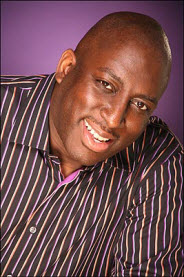 Johnny Campbell-DTM, Accredited speaker, is an author and business speaker,who specializes in helping people learn that dealing with: Difficult People, Change, and Social media marketing, can be Easy, Productive and Profitable.
Along with speaking and authoring 5 books, he has also appeared on television and in several movies. Johnny also holds the honor of being an Accredited Speaker, a designation given by Toastmasters International and is held by only 58 professional speakers in the world for excellence in public speaking. Upon receiving this designation Johnny became the first African American under the age of 40 to hold this designation, the youngest person in the world to every achieve this designation and the only American in the past 3 years to earn the highest designation for excellence in public speaking. Johnny is also a 2007 Speaker Hall of Fame inductee.
For additional information, visit: www.socialmediasalestrainer.com and www.facebook.com/transitionmanlivetv

Sarah Shaw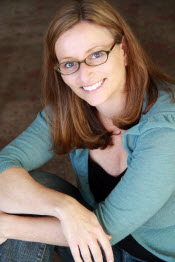 "A successful business starts with an idea, and the ability to execute the essence of that idea," says third-generation entrepreneur Sarah Shaw. The celebrity designer and Entreprenette CEO is an experienced business owner who has created and nurtured many businesses. Sarah understands not only the complexity of a start-up, but also the thrill of it: "I love coaching people and teaching the steps to take, in the right order, so they can save time and money and shorten their learning curve, which means they can stay focused on the creativity and fun of being an entreprenette," says Sarah.
Translating ideas into action is Sarah's strength, and she lends her wisdom willingly through her company Entreprenette, in which she coaches female entrepreneurs through the process of taking their fashion, home, lifestyle or accessory product ideas from concept to reality.
Sarah provides private one-on-one coaching packages, and group Masterminds, that give entrepreneurs the overall know-how to create and launch a product as well as the sales and marketing strategies she used to grow her own million-dollar company. One of her special areas of coaching is teaching clients how to get their products into the hands of celebrities and then leveraging their celebrity clientele for media placements and sales. (Fans of Sarah's products include Jennifer Aniston, Courtney Cox, Debra Messing, Cameron Diaz, Katie Holmes and Academy Award-winners Gwyneth Paltrow and Marcia Gay Harden.) Additionally, Sarah provides her clients with advice, systems and concrete information as well as creative input and even strategies for efficient time management, which is a must for her busy clientele, many of whom are mothers like she.
Topic:  How to create a blog that gets you seen and sold
Understanding your target market
Creating blog topics that will interest your readers
Making your blog stand out
How to use social media to promote your blog
For additional information, visit: http://entreprenette.com
——————————————————————–
SPOTLIGHT YOUR BUSINESS: Jean Polk Jones
W. Mitchell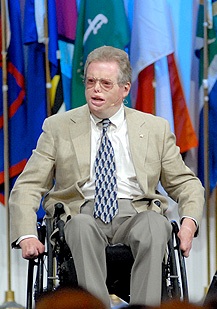 As a young man, W Mitchell served as a US Marine and San Francisco cable-car gripman. His life suddenly changed due to two devastating accidents just four years apart: a blazing motorcycle accident and a paralyzing plane crash. Whether coping with devastating burns over 65% of his body or being sentenced to life in a wheelchair, Mitchell firmly held on to his feisty nature and quick wit. He was determined to maintain control, cope with the changes, and prosper.
Following his accidents, he became an internationally acclaimed mayor "who saved a mountain", a successful business man who put 1000's of people to work, a congressional nominee from Colorado, and a highly respected environmentalist. He even continued his love of piloting airplanes and white
water rafting. His accomplishments have received recognition on Good Morning America, the Today Show, NBC Nightly News, Time Magazine, USA Today, and many others. He has been a radio and television host, successful author, and the subject of a television special, Super Humans. His life clearly illustrates his philosophy that "most limitations are self-imposed".
Today, as an international keynote speaker, Mitchell captivates and stuns audiences with his story and then calmly empowers them to accept challenges, embrace change and take action – not only at work but in everyday life. His tenacity and credibility are indisputable as he so obviously lives his message.
Mitchell is the 2008 to 2009 president of the International Federation of Professional Speakers. Currently, he has offices in Colorado and Australia and lives in California and Hawaii. He truly is unstoppable.
Topic:  It's Not What Happens To You, It's What You Do About It.
Discover what it really means to have…
Choice – Knowing you have one opens lots of doors
Responsibility – When you know how powerful you are you know you're responsible.
Gratitude – Are you grateful for what didn't work? That's how you learn, that's how you grow.
For additional information, visit: www.wmitchell.com
We encourage you to watch WMitchell's inspiring video here: www.youtube.com/user/WMitchellWebsite
—————————————————————————–
Bonnie Terry, M. Ed., BCET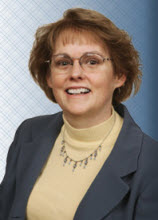 Bonnie, known as "The Nation's Learning Expert" is a Board Certified Educational Therapist and Learning Disabilities Specialist with a home based practice.
When Bonnie was growing up her brothers and sister wouldn't play games with her.  They'd even tell her, "We don't want to play with you because you're no good at it." So, now Bonnie makes games, and guides, and writes books to make learning easy. She gets to makes the rules and makes it so everyone can succeed. She has a coaching program Awaken the Scholar Within where she works with parents helping them help their children whether they have ADHD, dyslexia, or even gifted and just take too long to do their homework. Parents that she works with call her a 'blessing' to their family because their children are now confident learners that quickly succeed with reading, writing, and math.
Bonnie has two sides to her business but both sides focus on making learning fun and easy so that children can not only dream big, but also have the ability to live their dreams.
1st grade – adults: books, games, and guides to make learning easy.
Coaching service: Awaken the Scholar Within
Topic: How to Awaken the Scholar Within (either your child or yourself)
Discover:
The True Learning Model
Activities to do at home to improve learning within 24 hours
Easy steps to successful learning
For additional information, visit: www.BonnieTerryLearning.com, and http://bonnieterry.com/blog or call: 530.888.7160

Featured CELEBRITY
Cookie Johnson
Business Woman & Wife of Basketball Great, Magic Johnson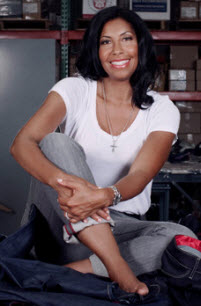 Her own big idea, Cj by Cookie Johnson (premium denim for women with curves) was tested at Nordstrom and caused such a stir – selling out — that it has since expanded nationwide.
A businesswoman at heart, Johnson came out of 'retirement' — from being a full-time mom — to pursue this endeavor. "I wanted to let women know that no matter their shape, they can look and feel good in premium denim," she says. The 'women' she refers to are women who have typically avoided jeans because their curves didn't fit well into the trendy, high-end denim, cut for waifish figures.
"This was my story, too" adds Johnson, who works out daily, eats healthy, but isn't a size two. "I couldn't find jeans to fit my body. It frustrated me to try on every pair of jeans in the store and leave with nothing." She realized that her testimony was that of many women. "I knew there was a hole in the market, it couldn't just be me.
After her marriage to Earvin "Magic" Johnson she made the decision to become a full-time mom to their children. In addition to devoting time to her family, Johnson has always continued her work for the Magic Johnson Foundation where she empowers and educates women as a devoted philanthropist, children's advocate and spokesperson for women's health.
For more information on Cookie, visit: www.cjbycookiejohnson.com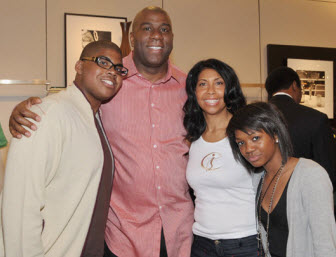 Magic, Cookie and kids
————————————————————————————————
Consuelo Meux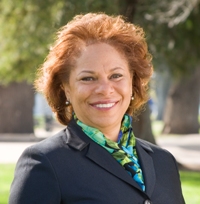 Consuelo Meux, Ph.D., is the founder of Leaders' Lifestyle, a coaching practice supporting professionals who desire to live a highly-creative, peak-performance and goal oriented lifestyle as a leader. Consuelo is a former Peace Corps Volunteer who has traveled and worked in multiple locations in Africa, Europe, Mexico, and most US states. She is the founder and president of two national online associations, is published in The Leadership Challenge Activities Book (2010) New York: John Wiley & Sons, and has self-published a book on doing business online entitled "Yes I CAN Succeed Online: 5 Easy Steps to Your Online Business Success."
Consuelo is known for her research in women's leadership styles and has certifications in executive, creativity, life and cognitive behaviors and health coaching. As a keynote speaker, Consuelo shares on women's issues and leadership, motivation, change and transitions, faith and business, and integrated health and wellness.
Topic:  How to be a Ceiling Breaker in Your Life
Discover what Consuelo has to say about:
The #1 thing you must take in order to break through the ceilings that keep you from your dreams.
What love has to do with breaking through your ceilings to success.
3 simple, practical steps that you can use immediately to move from "stuck to started" in a leadership lifestyle.
For additional information, visit: www.leaderslifestyle.com
————————————————————————————————
Sandra Wyckoff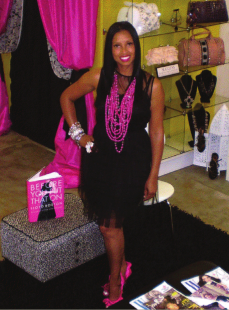 Native of Alabama, Sandra Wyckoff is the epiphany of a southern girl. Raised by her grandparents she is the 2nd oldest of 3 siblings. After a attempt towards a modeling career and graduating from Jacksonville State college, Wyckoff became a personal image consultant to the elite class in Georgia and New York. Pursuing the fashion industry led her to Los Angeles where she learned all facets of boutique operations, as the lead sales associate for Louis Vuitton. With her managerial skills and a host of constituents in the fashion industry doors opened to Klar Boutique January 2008. With a renewed sense of hope after a chain of unfortunate events, Wyckoff continues to meet all of Houston's fashion expectations, if not surpassing them.
KLAR truly embodies a one of a kind approach to affordable boutique shopping.
Klar Boutique offers a highly edited collection of women's contemporary clothing, specialty gift items and accessories. Klar also provides personalized shopping, whether it is in the store or your own home, image consulting, personal style services, and closet organization.
Wyckoff desires to "inspire women one ensemble at a time" through sharing her personal philosophy that fashion does not make a woman, but a woman makes the fashion.
For additional information, visit: www.klar-boutique.com or call: 713.532.5527
George Fraser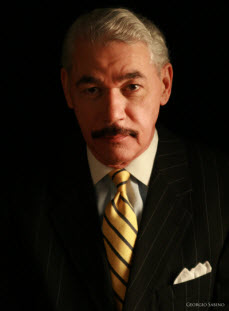 George is Chairman and CEO of FraserNet, Inc. A company he founded some 20 years ago with the vision to lead a global networking movement that brings together diverse human resources to increase opportunities for people of African descent. He is considered by many to be a new voice for African Americans and one of the foremost authorities on economic development, networking and building effective relationships.
While George's accomplishments are significant, his beginnings were very humble. Growing up on the streets of New York he had little hope and no expectations. Although his guidance counselor suggested he drop out of high school, George graduated from high school with a vocational diploma in woodworking because the school system did not consider him college material.
Thank God George felt differently… he paid his way through college, and the rest is history.
Mr. Fraser went on to leadership positions with Procter & Gamble, the United Way, and Ford Motor Company. It was some 20 years ago that God unveiled His real purpose for George.  He later went on to author of three critically acclaimed books: Success Runs In Our Race; The Complete Guide to Effective Networking in the African American Community and Race For Success; The Ten Best Business Opportunities for Blacks In America and the most recent, Click: Ten Truths to Building Extraordinary Relationships.
Mr. Fraser is also the publisher of the award-winning SuccessGuide Worldwide: The Networking Guide to Black Resources. He is the founder of the annual PowerNetworking Conference, where thousands of Black professionals, business owners, and community leaders gather to discuss and do business with each other.
UPSCALE magazine name him one of the "Top 50 power brokers in Black America". Black Enterprise Magazine called him "Black America's #1 Networker" and featured him on a cover issue. Personal growth "guru" Stephen Covey called Mr. Fraser a "masterful teacher".  TV host and journalist, Tavis Smiley called him a "visionary"with the rare combination of leadership and management skills."
Topic: The Power and Importance of Networking to Build Your Business.
Discover:
What it means to 'effectively' network
The key to building your business sucessfully
How to introduce yourself when networking that will not turn others off
For additional information, visit: www.frasernet.com
———————————————————————————–
SPOTLIGHT YOUR BUSINESS:  Peggy Robinson

Cynthia Lee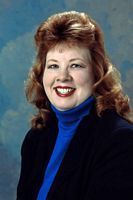 Cynthia Lee is the founder and CEO of the Christian Home Business Association, Inc., a registered nonprofit organization that provides business, financial, and religious assistance to its members.
Cynthia is a visionary, faith-based entrepreneur who seeks to "bring the Kingdom into the marketplace."
She wryly recalls "wading into the wild world of Internet and mail order home business opportunities and getting really disgusted and burned out by the lack of honesty and common sense in the industry. I chose to start the Christian Home Business Association to create the kind of home business support and opportunity I yearned for but had never found."
It's a matter of public record that the growth of home-based businesses is one of the hottest business trends of the last decade. Cynthia is convinced that the growth of legitimate home-based businesses is not only an important business trend, but will play a vital role in the economic survival and well being of millions of people in the future.
She points out that: "There is no such thing as employment security any more. Ordinary God-loving people, who don't have a lot of money, technical ability, or special talents need help in navigating the shark-infested waters of home business opportunities, both online and offline."
Topic: The Blessings of a Faith-Based Business
Discover what Cynthia has to say about:
The surprising benefits of being a Christian entrepreneur;
The importance of divine guidance;
The role of faith in home business success.
For additional information, visit: www.christianhomebusinessassoc.com and request a free report on the Surprising Benefits of Being a Christian Entrepreneur.
—————————————————————–
Brendon Burchard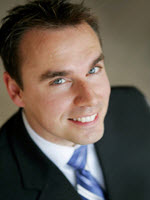 Brendon is an in-demand leadership speaker and business consultant who is revolutionizing the way entrepreneurs do business by teaching them how to partner with nonprofits and major corporations to promote their products and services.
Brendon Burchard is the author of the best-selling book Life's Golden Ticket and The Millionaire Messenger . He is also an in-demand leadership speaker and business consultant who is revolutionizing the way entrepreneurs do business by teaching them how to partner with nonprofits and major corporations to promote their products and services.
By creating and leveraging innovative nonprofit and corporate partnerships, Brendon has tripled his client list, sold three major books, quadrupled his speaking engagements, doubled his product sales, launched a half-million-dollar seminar series, won corporate sponsorships, and appeared on ABC World News, CBS, NPR, Oprah & Friends and other popular programs. His partners and sponsors have included Sony Pictures, Wachovia, WalAccenture, JC Penney, eBay, Best Buy, Nordstrom, Levis, Walgreens, and thousands of entrepreneurs across the country in speeches and seminars. Brendon's books, newsletters, columns, and appearances now inspire nearly 2 million people a month.
TOPIC: The Millionaire Messenger; Make a Difference and a Fortune Sharing Your Advice
For additional information, visit: www.millionairemessenger.com
Carol Deckert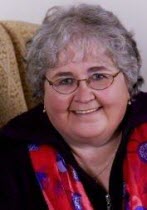 Carol is the founder of Referrals Unlimited Network (2007), has more than 10,000 first-level connections in LinkedIn and more than 1,000 "friends" on FaceBook and more than 5,000 followers on Twitter! Carol knows you do need the numbers before you can accumulate quality connections, because not every connection will be a good one for you. Her passion is helping "Main Street Businesses" (offline) get known, liked and trusted in the online world and coaches these businesses in the art of social networking and social marketing. Connections + Conversations + Communication + Caring = Creating Relationships = More Clients + More Customers and ultimately, more Cash!
Through her netweaving work, she helps others learn to do what she did, save them lots of time and heartache, by teaching them how to network efficiently and effectively. The knowledge she shares as a Networking coach comes from
real-life experience; her passion is in developing relationships and teaching others to do the same. Carol has fine-tuned her networking and netweaving skills by operating her own business since 1993.
Currently Carol is serving as the Networking Coach/Netweaving Expert for Social Circles (A LinkedIn Group); and co-moderates several LinkedIn forums.
Public speaking is one of the ways that she markets her practice. Carol is available as a speaker for various groups online and offline. Please visit her website at www.runlancaster.com or at her blog at www.runlancaster.com/blog to learn more.
TOPIC: Taking Contacts into Connections
Discover:
Why you should never sit back and wait for the business to come to you – be proactive go out & search for it!
What do I do to make the numbers of contacts turned into connections
Why visibility is important to doing and growing your business
How doing business with the best of the best will elevate your business quickly
Carol is available to chat with you and answer any questions you have about development of professional relationships, networks and small business marketing. You can reach her by telephone (717) 278-9335 or via email
carol@runlancaster.com
——————————————————————————
Dennis Bayne
Why You Should NEVER Increase Your Income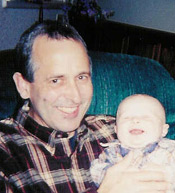 Dennis is a Business Owner, Marketer, Product Developer and Entrepreneur. He has been self employed for over 41 years. He is well known for his no-nonsense, common sense approach to marketing. Dennis has trained 1000's of people worldwide how to be successful on the internet.
He very seldom will tell you what you want to hear. But, through his down-to-earth style, Dennis will always tell you what is necessary to take your game to the next level.
If you're looking for alot of 50 cent words and a shirt and tie, you won't find it here. Dennis is just a regular guy with a God given talent of speaking to other regular guys and gals.
In just a few minutes, we're sure he'll change your mind about how you're generating prospects and customers for your business and more importantly, how you're marketing that business.
So, grab a cup of healthy coffee, sit back and let Dennis help guide you through a journey from where you are now to where you really want to be.
After that, it's full speed ahead. Go get 'em!
For additional information, visit: www.theleaddawg.com

BONUS: Sign up for Dennis' system and receive Raven's: "How To Turn Your Telephone Into A Cash Cow" for FREE! (over 10 hours of audio and 9 ways to create income using the power of your voice and your telephone). www.telephonecashcow.com (retail value: $297) – click here to grab Dennis' offer!