Patricia Clason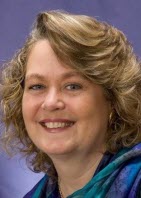 For over thirty-five years, Patricia Clason has traveled across the continent doing speeches, workshops and media appearances as a professional speaker, trainer, consultant, writer, and coach giving over 4,000 presentations for corporations, associations, government agencies and non-profit organizations.  Now the Director of the Center for Creative Learning which offers programs for personal and professional development at offices in Milwaukee, Madison, and Detroit, Patricia has written many articles, training programs and personal growth seminars and is a sought-after guest for radio and television.
Patricia's passion is in the area of Emotional Intelligence, which includes offering courses in leadership, ethics, communication, negotiation, and coaching.
Currently she is the owner of the Center for Creative Learning and Accountability Coaching Associates, as well as Patricia Clason, LLC.  As a consultant and business coach she works with large and small companies, as well as individuals, in the areas of start-up, marketing, and management skills and career building.
Topic Accountability Coaching: Helping you to be true to your commitments and your passions
Learn:
Why staying accountable to yourself is critical to your success
Discover the trait that makes or breaks you in business, even when you have brilliant ideas, great marketing and lots of capital
You don't have to do it alone – how coaching provides the support entrepreneurs need
For additional information contact visit:  Accountability Coaching Associates coaching available online at www.LiveExperts.tv/EQCoach Center for Creative Learning or call (414) 374-5433 | (800) 236-4692
—————————————————————————-
Krissi Barr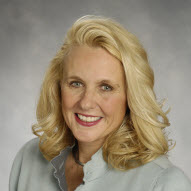 Barr Corporate Success helps individuals to Fortune 500 companies identify, implement and achieve their goals. Barr is a results-oriented consulting firm that delivers strategy & execution, executive leadership and team coaching, training, and assessment programs. A speaker and a writer, Krissi recently published a business/golf fable about getting things done called Plugged.
Krissi consults across many business sectors: manufacturing, technology, logistics, consumer goods, pharmaceutical, financial, and service companies…and works with companies from start-ups to multi-billion dollar
global organizations.
She completed the Wharton School's Executive Coaching Workshop. Krissi is also Certified Professional Behavior Analyst, and Certified Professional Values Analyst. Krissi is associate with Marshall Goldsmith and is certified to teach
What Got You Here Won't Get You There and What Got You Here Won't Get You There – In Sales.
Krissi is also certified to teach Lencioni's Five Dysfunctions of a Team, Inpower's Will 2 Win and Coach 4 Success programs. She actively teaches Hersey's Situational Leadership, Situational Services and Situational Selling programs.
Krissi was featured twice in Inc Magazine – in March 2010 as one of the country's 10 most "super-efficient" and in May 2011 about how an entrepreneur handles a serious health issue.
Topic:  Plugged – Dig Out and Get the Right Things Done.
Learn how to:
Prioritize.  Focus on what matters most.
Adapt.  See change as an opportunity.
Be Responsible.  Take ownership of the outcome.
To learn more about Krissi Barr, give her a click at www.BarrCorporateSuccess.com or www.PluggedTheBook.com
Comments