Keiko Hsu, CPC, ACC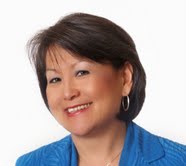 Keiko is a Life-After-Divorce Mentor, certified Life Coach/Business Coach/ Dream Coach®, and CEO-Founder of Wings for Women®. Her mission is to inspire and enable women to live a joyful life after divorce … and attain new heights in their life, career and relationships.
Her personal experiences in transforming her own life after divorce, plus her expert coaching skills and corporate leadership experience, uniquely enable Keiko to help recently divorced executive and professional women by providing them with clarity, courage, mentoring, and a step-by-step process to transform their lives.
Keiko is well known for being positive and resilient during challenging situations, seeing the silver lining in the clouds, living life full out, and manifesting her dreams and deepest desires. Her clients say she is courageous, inspiring, focused, accomplished, honest, and very professional.
Keiko is a certified professional coach, Vice President of the San Francisco chapter of the International Coach Federation (ICF), and a graduate of the Institute for Professional Excellence in Coaching (iPEC). During her 28 year career at General Electric Company, Keiko held many leadership and executive positions and led numerous strategic corporate initiatives.
Topic – What Do You Want To Do for the NEXT 50 years?"
What you'll learn from this interview …
The secret to building a business around YOUR successful navigation of a life crisis.
Why it's critical to position yourself as an expert … even though it might scare you.
How to get clarity about your passions, so that you can turn your dreams into a viable career and business.
For additional information, visit:  www.WingsForWomen.net or call: 415-738-2313
——————————————————————————
The Queen of Sales Conversion
Lisa Sasevich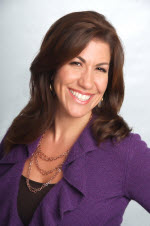 Recently honored as one of America's Top Women Mentoring Leaders by WoWMagazine and recipient of the coveted eWomen Network Foundation Champion award for her generous fundraising, Lisa Sasevich, "The Queen of Sales Conversion," teaches experts who are making a difference how to get their message out and enjoy massive results, without being "sales-y."
Recognized sales expert by Success Magazine, Lisa delivers high-impact sales-closing strategies for turbo-charging entrepreneurs and small business owners to great profits.
According to best selling author Brian Tracy "Lisa Sasevich is one of the greatest discoveries in America today!"
Kym and Sandra Yancey of e-Women Network say "without question she is brilliant at teaching others how to leverage their unique gifts and qualities and convert them into a financial windfall. She is one authentic, heart-centered expert that delivers in spades!"
Robert Allen, author of multiple New York Times Bestsellers says "She added a zero to my income today just by watching her. Lisa Sasevich. Watch that name and whatever you do, be part of what she's doing. You're going to love it."
After 25 years of winning Top Sales Awards and training senior executives at companies like Pfizer and Hewlett-Packard, she left corporate America and put her skills to the test as an entrepreneur.
And in just a few short years, Lisa created a multi-million dollar home-based business with two toddlers in tow. Lisa really is the undisputed expert on how to make BIG money doing what you love!
To receive monthly Sales Nuggets and Lisa's FREE 6-part series, "Simple, Quick and Easy Ways to Boost Sales Without Spending a Dime," subscribe today at www.lisasasevich.com
Topic:  The Invisible Close
Discover…
What why it's so important to pay attention to sales conversion
What exactly is The Invisible Close
The 3 key elements to doing an Invisible Close
Mistakes people make when making their offer
all that and so much more!
To find out more about Lisa go to:  www.TheInvisibleClose.com

Comments