Beverly Bergman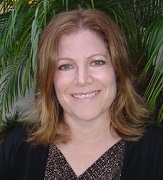 Beverly Bergman is a conversion specialist who massively increases revenues for coaching professionals by empowering them to write marketing copy that turns to gold. She is an award-winning twenty-year veteran in the marketing industry that teaches copywriting courses & has created the International Alliance of Female Copywriters (IAFC). She loves to empower coaches & thought leaders to share their gifts & touch more lives.
Beverly is a featured author in "The Power of Leadership in Business Networking," and the author of the upcoming E-book: "Squeeze Page Juice: How to Create High-Converting Lead Generation Opt-in Pages!"
TOPIC: "How to avoid the most common pitfalls women encounter as new business owners!"
Learn…
Why building a following is the first thing you need to focus on – even if you don't know what you're going to sell.
What two things women in business need to focus on that men generally do better.
Why being "a jack of all trades & master of none" repels customers like crazy.
Why "Do what you love & the money will come" may not be the best advice.
Why having the right marketing copy can make or break your business success.
If you want clients pursuing you — go to: www.BeverlyBergman.com and enter the coupon code "Raven" to save 25% now!

———————————————————————————————————–
Comments