Ali Brown Saturday: September 5, 2009
Thursday, September 17, 2009

The Making of Business Phenomenon Ali Brown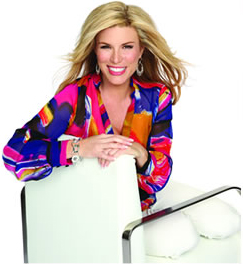 An unstinting faith in her own ability and destiny has helped Ali Brown become one of the most successful female entrepreneurs of her generation. As founder and CEO of Ali International, LLC, a company which was recently named to the 2009 *Inc 500*, an exclusive ranking of the nation's fastest-growing private companies, she has created a dynamic multimillion dollar enterprise that is devoted to empowering women around the world. Through the power of entrepreneurship Ali helps close to 40,000 members start and grow their own businesses.
Ali Brown is CEO of Alexandria Brown International Inc., a multimillion dollar company devoted to empowering women around the world with the tools to live the freedom-based lives of their dreams.
Ali's journey into entrepreneurship was a natural one when — after hopping from job to job in New York City — she found herself frustrated and unemployable by her nature of always wanting to change things and improve upon them. After deciding to leave her final job in 1998 at a small New York City ad agency, she reviewed her options and chose the opportunity of owning her own business.
Not quite sure what to expect, and without a mentor or role model, Ali took it upon herself to learn what it takes to be successful. She immersed herself in books, audios, and courses on marketing, success, and prosperity. She was especially excited about online marketing because of its dynamic nature, low cost, broad reach, and easy accessibility for everyone.
Using the power of online marketing to build her business. She quickly became known as the Ezine Queen™ where she got really good at marketing her business via email newsletters, or "ezines", Some of her ….cients were  New York Times Digital, Adweek Magazines, Scholastic Books, and Dun & Bradstreet.
She then fast became the foremost authority in driving sales via e-mail publishing and from there Ali began sharing her complete online marketing and information marketing formulas via products, coaching programs, and her own seminars, which combined have grown into the multimillion dollar company that Ali runs today.
Her ezine called , "Highlights on Marketing & Success" (formerly "Straight Shooter Marketing"), has over 36,000 subscribers around the world, and she currently has more than 800 solo-entrepreneurs enrolled in her high-energy coaching programs.
Discover:
How Ali  got started, and then how she used the internet to design the ultimate lifestyle business)
What  the 3 keys to making BOODLES of money online
How she learned to be personal in her marketing, and her formula for building TRUST with her prospects
Why Ali feels that system is the solution" – tell us about that!
Ali Brown, self-made multimillionaire entrepreneur and coach, www.AliBrown.com
—————————————————————
Lori Snyder is CEO of Executive Lifestyle Coaching Inc; a company devoted to helping people worldwide discover how to put into action a powerful life plan that works to help them create their best life.
Life Altering Decisions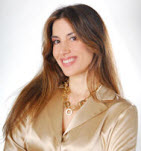 After twelve years of marriage, and two beautiful children, two wonderful people, Lori and her ex-spouse decided it was time to dissolve their union.
Although not what people who join together ever foresee happening, nor do they want this ending to happen, sometimes after all avenues have been searched, and exhausted together, this seems to be the best solution.
When something reaches a point of being unworkable, even after the two bring in the help of a third person to help facilitate change, when change does not occur, and the two people involved are unhappy, and the two are just not on the same page, and know in their hearts they never will be again, as sad as it is, the break-up is the only way to help each of them rebuild their lives, and empower themselves to create the life they were meant to live. The life that everyone is meant to live, and that is a life of unstoppable happiness, success and total well-being and fulfillment for themselves and their families.
This is the situation Lori found herself in, and she was able to come through stronger, wiser, and with accolades of happiness. And it is this gift Lori loves to share, as well as to help empower the people whose lives she touches. It is the power of a positive transition, along with the use of the correct tools to help create and implement a successful life plan for you that works. Lori loves working with people to help them to discover their happiness. Lori was able to focus and move her life in a direction of positive career change and self-growth, with the reward of achieving everything, and continuing to achieve everything she strives for.
Certified Coach
www.coachlorisnyder.com

Part I
Comments