Angela Treat Lyon
October 15, 2009
TOPIC: The Five Most Gargantuan Mistakes Business Owners Make and How to Avoid Them
KLAV 1230 AM – "The Talk of Las Vegas"
Thursday, 8:00 p.m. est/5:00 p.m. pst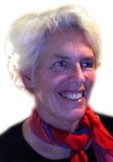 Angela Treat Lyon is an Author of over 20 books, Professional Artist and Illustrator, Speaker, Radio Show Host and Success Coach. She teaches and practices EFT, the Emotional Freedom Techniques, and holds EFT seminars internationally and in the US. She uses EFT regularly in her Success Coaching, and as part of her Wealth-Building courses and programs – EFTBooks.com (get your free book, audio and other goodies there).
You can find Angela's internet radio show, the Daring Dreamer Showcase, at IDareYouRadio.com: inspiring, supporting and offering uncommon resources to You Daring Dreamers and EFTers everywhere. (free book, too).
Angela Treat Lyon is an award-winning, internationally recognized artist and author living and working in Hawaii. Her oil paintings, drawings, bronze and stone sculptures are in private collections and galleries from China, Japan and the South Pacific to the US, Argentina and Europe.
Ms Lyon also designs, illustrates, creates and publishes both print books and ebooks. She designed and illustrated Rebecca Marina's soaringly popular video, 30 Angel Steps ( 30AngelSteps.com ), and others. See her work at Lyon-Art.com.
Angela's The REAL Money Secrets Book is a delightful, light-hearted journey through the various ways people make and attract money, reminding us not to lose our hearts along the way! see TheREALMoneySecrets.com.
If you'd like to discover how to play with your money so you have more money to play with, get her outrageous, simple and easy financial freedom system at PIGEES.com (free book, too).
Take a journey to the fabulous Land of Ammaze, where the sky is electric and clothing is non-functional! TheLandofAmmaze.com
The Daring Dreamers Showcase
www.IDareYouRadio.com
and www.Lyon-Art.com
Topic:
The Five Most Gargantuan Mistakes Business Owners Make and How to Avoid Them
In this interview you'll discover ….
Who business owners ignore, and how does that make it almost impossible to become known.
What most new business owners get wrong that would be so easy to do right from the get-go
The one thing is the biggest asset they have in the marketplace?
all this and much much more!
Comments