Alex Mandossian
February 20, 2010
Raven's #1 Mentor!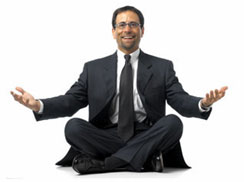 Alex helped Raven to become the Talk Show Maven she is today! She grabbed Alex's "Teleseminar Secrets Course" in December 2005. Listen in as Raven has a heart to heart interview with the person she feels changed her life's direction!
Since 1991, Alex Mandossian has generated over $233 million in sales for his clients and partners via "electronic marketing" such teleseminars, radio, TV and the Internet…
Alex has personally consulted Dale Carnegie Training, NYU, 1ShoppingCart Corp., Mutuals.com, Trim Spa and Sam's Club.
He has hosted teleseminars with many of the world's top thought leaders such as Mark Victor Hansen, Jack Canfield, Stephen Covey, Les Brown, Harv Eker, Donald Trump, Brian Tracy, Harvey Mackay and many others.
He is the CEO of Heritage House Publishing, Inc. – a boutique electronic marketing and publishing company that "repurposes" written and spoken educational content for worldwide distribution.
Topic: Productivity Secrets
Find out how Alex got his start online and what some of his challenges were in the beginning
Learn what inspired him to create his amazing course Teleseminar Secrets.
Find out why becoming more productive is so critical to an entrepreneur's personal and professional success.
Discover the 7 areas Alex says suck up our time
Find out what life would look like in 30 days, 90 days, or a year…if we as entrepreneurs apply the productivity secrets Alex shares on the show
…all this and much much more….
Join Alex's Fan Page http://BeProductive.com

Comments