Saturday October 9th
Michelle Drenckhahn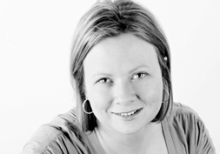 Michelle Drenckhahn is the President & Founder of Spacial Adaptation, a full service Interior Design & Product Agency as well as LIMEgreen, a Conscious Design & Event firm in the Twin Cities.
Michelle holds a BFA in Interior Design from the University of Wisconsin – Stout & has over 12 years of professional experience as a Kitchen/Bathroom & Remodeling specialist & event organizer. Her work has received several distinctions including multiple awards, a featured project on HGTV and numerous local and national publications. Michelle has turned her education, experience & extensive construction knowledge into two thriving full service consulting firm specializing in conscious designs, products, event planning, social media & business development services. She is personally dedicated to "green design" and is often called upon as an expert for websites, magazines and events. LIMEgreen also produces "greenprint – education from the design perspective" which will premier in 2011.
In addition to working with homeowners & fellow professionals to produce timeless spaces, she has expanded her services to offer THE TOOLBOX CONCIERGE, a service focused on the shelter trade. The goal of the program is to assist small – medium sized businesses in an effort to maximize their budget and expand their network while helping their business grow.
Michelle currently resides in the Twin Cities with her family where they enjoy the many parks, entertaining friends & volunteering for her church, sorority (Sigma Sigma Sigma) & other children's philanthropic organizations such as Camp Get-A-Well-A.
Topic: Building Your Brand by Adapting to your Industry Needs
Discover:
How the Interior Design & Construction Industry changed over the past 3 years
What has been the more effective tool for business success & marketing
Why it is important to diversify your offerings.
What lessons can be learned from the slow economy
and much more
For additional information, visit: www.spacialadaptation.com
——————————————————
Sharon Cadle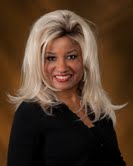 Sharon Cadle, CEO and Founder of SC Health Solutions was born out of believing in and demonstrating that change can happen in a women's life inside out, head to toe.
Her dream was realized in 2003, when she began searching out skincare solutions for herself and wanting to see results for others. She spent years trying various regimens, and asking questions of health and skincare experts across the country. Her journey began with research becoming a graduate of Business Management, and laser/Skin technological institutes. The passion for skincare and the health wellness industry became a life long learning process.
Born and raised in Chicago, Illinois, Sharon currently resides in Scottsdale, Arizona where her dreams have become a reality. She aspires to reach women globally with insights, regimens and expert advice for spiritual and personal care. She has trained medical spa directors, aestheticians, and numerous individuals.
TOPIC: The Changing Face of Skincare
Discover about the hidden truths about skincare
Learn how the outside is reflective of the inside
Find out how to take honest steps to change
Discover how you can truly Look good and Feel good in your skin
For additional information, go to www.LeSharonbeautiboutique.com
SPOTLIGHT YOUR BUSINESS: Janilyn Elias
Comments