Former Young & The Restless Star!
Victoria Rowell
New York Times Bestselling author, Award winning actress and lecturer.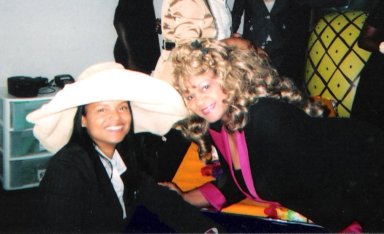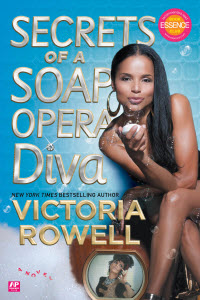 Victoria Rowell is a an amazing author as well a versatile actress of theatre, primetime, daytime and feature films. Rowell is known around the world for her various roles. Remember the feisty Drucilla Winters on CBS's highly-rated daytime series, "The Young and the Restless?" She has been nominated twice for a Daytime Emmy and awarded 12 NAACP Image Awards. She also co-starred in the CBS hit primetime television series "Diagnosis Murder" with Dick Van Dyke for eight seasons.
Last year Victoria was featured on Women Power Radio but this time she's coming to Careers From the Kitchen Table to talk about Business! YES! She's going to share to business nuggets!
If you missed her last live interview (Dec. 2009) — right click this link and save to your hard drive to listen – she was DYNAMIC and very inspiring.
——————————————————
Lyn Allen, MCC, PMC Master Coach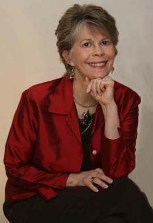 Lyn supports heart-centered entrepreneurs and coaches who are fully committed to living their purpose-led vision. She shows you how to update "your best self" and bring that into your work so you can reach more people, and do it with more confidence. If you procrastinate or avoid taking action, Lyn will work with you to get moving forward. If you fight yourself to make things happen, Lyn can assist you to bring all the parts of your Self into alignment for the inner harmony required for outer success.
You are invited to learn more about her inner alignment process in a complimentary personal strategy session. Call 866-265-99780 to schedule.
Lyn's program, How to Say the Tough Stuff With Grace uses the inner alignment approach to help you speak up, speak out and say what you need to say in all areas of life – for more time, money and love. www.saythetoughstuff.com.
Topic: Your Heart's Voice: 5 Secrets to being heard above the chaos
Discover why being successful in today's business climate requires new kinds of awareness and a new approach to how we express ourselves.
Find out the reason Lyn is so passionate about assisting others on how to express their heart's voice so they can speak out and speak up effectively in the new business climate.
To Learn More About Lyn, visit: www.saythetoughstuff.com
Comments