Elvis Walker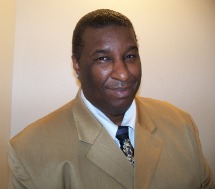 Mr. Walker is the Chief Executive Officer and Founder of Angel of Hope Foundation. He has served in the entertainment field since 1980 as the owner and operator of Images and Dimensions Entertainment Productions, a company he began that helps create and produce entertainment via special events and promotions.
Elvis also served as an A&R and public relations representative within the industry and created a new concept which he calls Reflections of Y –A Mirror Museum of the Stars for Celebrities, Hero's, Icons and more. Mr. Walker personal and professional devotions intermix at Angel of Hope Foundation, NFP generating support for others through networking, marketing, and advertising to instill faith, hope, trust and goodwill towards those who are less fortunate.
Elvis works side by side in spreading the vision of the Angel Of Hope Foundation along side his selected board members Stephen Lorenzo Isom the Vice President, Sentoria Green, Director of Operations , and Arvelle Bates (Together We Stand, Divided We Fall.)
Topic: How to started A Not-for-profit Business and why?
Discover the secrets to starting a successful Not for profit 501c3 Business
Learn what I look for in Establishing The Good, The Bad and The Ugly about A 501c3 Nonprofit organization
Find out what solution you'll receive in your Tax Deductible Contributions.
Discover how you can receive grant funding as a 501c3
For more information on Angel Of Hope Foundation NFP Inc., call for a free consultation toll free: 800-557-8916
————————————————————-
Khatira Aboulfatova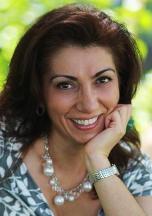 Khatira was born and raised in Azerbaijan, formerly known Soviet Union Republic. She graduated Medical University with Medical Doctor Degree in Pediatrics, and specialized in Tuberculosis and Pulmonology, completed Internship in Azerbaijan National research Institute for Tuberculosis and Pulmonology. Transferred to the second biggest Region in Azerbaijan, as Pediatric Tuberculosis Specialist.
Khatira has lived in Houston for past 16 years and loves it!
After transition of her life Khatira got employed as a Research Coordinator here in Houston. Then as a Research Associate at the Baylor College of Medicine. Knowing there is no job security, and having a entrepreneurship she chose to continue her education and become a professional massage therapist.
Along with a full time job at Baylor College of Medicine – Khatira started her mobile Massage Therapy business on part time and in no time she became full time doing what she loves; helping people to achieve healthy body, mind and spirit. Khatira educates her clients on importance of balanced nutrition, exercise, healthy weight, anti-aging technologies for skin and body.
"I am a strong believer in prevention; I believe our body is capable of healing when we know the right information and take care of it accordingly. My philosophy is, treat the body as a whole. Take care of your body, as if it was your sacred temple – then your body will take care of you. You will feel and look younger. I am passionate making a difference in people's life, helping them bring the inner beauty out. When you feel great inside – you look great outside."
Find out why Khatira is so passionate about Wellness and…
What exactly is Wellness?
How and why it's so important to apply Wellness to your life?
Learn how Finances and Wellness are a perfect match
What to expect the next 10 years
For more information, visit: www.wellnessbeyondbelief.com
————————————————————–
SPOTLIGHT YOUR BUSINESS:  Yuliana De LaRosa
Comments