Hosted by Award Winning Talk Show Host
and Celebrity Interviewer
Raven Blair Davis "The Talk Show Maven"
Careers From the Kitchen Table is a Work From Home-based Business and Work at Home Job Opportunity Show.
Tune in every Thursday AND Saturday at
11:00 am and 5:00 pm CT
Click HERE
This popular small business home radio show, features all areas of legitimate business opportunities that you can do from your home, as well as legitimate jobs you can work from home and receive a pay check!
The show targets Women and Men (Home Based Businesses & Home Based Business Enthusiasts) who are looking to spend more time at home with their children, perhaps have lost their job or forced into early retirement and are looking for ways to create a consistent income.
— Read what our Guests had to say —

BRIAN TRACY
I just want to share that I had a wonderful time with Raven Blair Davis, The Talk Show Maven on CFKT.
She does a wonderful interview that brings out the very best in you and that presents your product or service in such a way that everybody wants to rush to the phone or the internet to buy it. If you're thinking of  being on her show, RUN don't walk — SIGN UP TODAY! It will be a wonderful experience for you.
Listen to Brian's interview here
Brian Tracy
www.BrianTracy.com
– – – – – – – – – – – – – – – – – – – – – – – – – –

JOHN ASSARAF
Raven,
Your show was so amazing, fun and filled with great enthusiasm. I was so excited to share with you as a result of your excitement!
Keep up the great work.
Listen to John's interview here
All my best! John Assaraf New York Times Bestselling Author, Founder of OneCoach   http://onecoach.com
– – – – – – – – – – – – – – – – – – – – – – – – – –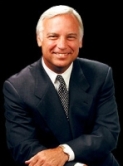 JACK CANFIELD
"I have appeared on more than 800 radio interview shows in the past 20 years, and my time with Raven Blair Davis on her show "Careers From the Kitchen Table" was one of the most enjoyable ever.
She is a rare combination of dynamic, spontaneous and fun, as well as thoroughly prepared, deeply insightful and a great listener who responds with great follow-up questions as well as her own experiences in a way that moves the conversation forward without stealing the focus.  I would highly recommend being on her show to anyone who is serious about getting your message out to more people – and enjoying the process at the same time."
Listen to Jack's interview here
America's #1 Success Coach  http://JackCanfield.com
– – – – – – – – – – – – – – – – – – – – – – – – – –
I felt like I was running down the red carpet!
Raven makes interviewing a blast.  She's so energetic and entertaining and has a way of welcoming guests that makes them feel like a celebrity.  Fabulous introduction!  I felt like I was running down the red carpet with my high heels on getting an award!  The time we spent together felt like it went so quickly, yet the way she interviews allowed plenty of time to pass on some invaluable strategies.  Strategies that will help the audience transform their businesses and boost sales all the while doing what they love without being salesy.
Should you want the interview itself – you can download at:  http://www.amazingwomenofpower.com/audio/Lisa Interview.mp3
Lisa Sasevich, "The Queen of Sales Conversion"  LisaSasevich.com
– – – – – – – – – – – – – – – – – – – – – – – – – –

ALEX MANDOSSIAN
I truly enjoyed my time with Raven on her show, Careers From The Kitchen Table. She's so easy to work with and know really how to prepare her guests to sound good on CNN Radio.
Whether you're looking for the perfect platform to promote your business or you're looking to start or grow your business, I recommend that you tune into Raven and her Careers from The kitchen Table weekly show because she makes her guests really look good.
Listen to Alex's interview here
Alex Mandossian, CEO
www.BeProductive.com
– – – – – – – – – – – – – – – – – – – – – – – – – –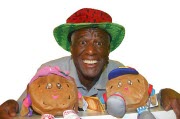 WALLY AMOS
Aloha! – This is Wally Amos at Chip and Cookie.com — Listening to Raven Blair Davis helps you connect to the real you. Doing her show was one of my best interviews. Do yourself a favor and listen to Raven Blair Davis, you'll enjoy her kitchen table talk. You will be glad you did! Alo-ha!!!!
Listen to Wally's interview here and here
Wally Amos, Cookie man and Literacy Advocate
www.ChipandCookie.com
– – – – – – – – – – – – – – – – – – – – – – – – – –

ALI BROWN
Dear Raven,
Your energy is amazing! I had such a great time on your show discussing our mutual passion to help entrepreneurs learn and grow both professionally and personally…and on their OWN terms! You are a highly skilled interviewer who knew just the right questions to ask. If you want to reach a captivated audience in a way that is both engaging and fun, I strongly recommend being on Raven's show.
Listen to Ali's interview here
Love and success,
Ali Brown, self-made multimillionaire entrepreneur and coach,
www.AliBrown.com
– – – – – – – – – – – – – – – – – – – – – – – – – –
Raven's desire is for her listeners to receive through these messages, that YOU have the power within YOU to create the income you need on your OWN terms, like choosing the hours you want to work and how much you want to get paid. YOU do have choices!
At Careers From the Kitchen Table on Talk 650 Radio News, you have a place where you can listen and trust that we will provide you with the facts, tips and formulas to success for having a successful business or work from home job successfully.
Not only will you learn the types of businesses and jobs available, you'll also learn how to become organized, remain motivated and information on the top tax advantages for your home based business.
– – – – – – – – – – – – – – – – – – – – – – – – – –
TOLL FREE: 1.800.431.0842
Have a question you want answered about a Home Based Business Career?   We'll answer! Just click here